About NYIE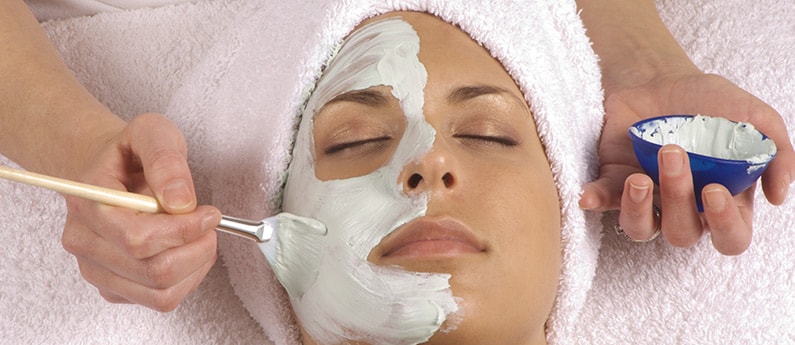 An Accelerated Esthetics Course That Puts You Ahead
Here at the New York Institute of Esthetics (NYIE), we created our skin care program with the intention of training you to be the best possible esthetician that you can be. We provide a comprehensive education, giving you the skills and knowledge necessary to embark on a professional career as a licensed esthetician.
Established to answer the need for trained esthetics therapists in the community, NYIE has been a leading source of esthetics education since 2007. We give our students the tools they need to start a career as a professional esthetician in as little as 7 months (when completed in normal time). The 30-week full-time esthetics program was created in such a way to fit into your busy life. That's why our classes are 4.5-hours long, delivered morning, noon or night.
Becoming a Licensed Esthetician
Once you complete NYIE's Esthetics Program you'll be able to sit for the New York State licensing practical and written exam for the practice of esthetics. If you pass your exam you'll have a lifelong career in skin care to look forward to.
If you need more reasons to sign up for classes, here are a few points that may pique your interest:
Flexible Scheduling – We offer 4.5-hour morning, afternoon and evening classes. That way, you can fit school into your busy schedule.
Boutique School – This means smaller class sizes, individualized attention, and deeper learning for you.
Community Culture – Students love the diverse group of people they learn amongst. Most report of feeling like a family while attending school.
Academic Advising – Faculty, student services, and NYIE's education department are available to assist you with academic or personal difficulties at any point throughout training.
Encouragement to Explore – Students are encouraged to explore the range of employment possibilities and will be supported in pursuing personal goals.
Resource Library – A resource library is available inside the Bodyworks Emporium and is available to enhance student education. Books, magazines, videos, and other materials may be signed out by any registered student. Texts and study guides are also available.
Job Placement Program – Many salons, medical spas, and day spas are interested in having licensed estheticians working with them. Job Placement is designed to guide and link graduates in good standing with prospective employers and job openings.
We work with everyone at New York Institute of Esthetics. No matter where you are in life, there's a possible career as a licensed Esthetician in your future. Contact us today to get the answers you're looking for.
Philosophy
NYIE recognizes the importance of appearance enhancement by a licensed esthetician and provides the necessary training to develop the skills, professionalism, and knowledge needed to become a successful esthetician. We are committed to offering a comprehensive program enabling graduates to qualify for positions as Licensed Estheticians. It is our goal to protect the public by producing qualified estheticians.
Is a Rewarding Career in Esthetics Right For You? Get More Info…
If you're interested in learning more about careers in Esthetics and exploring whether NYIE is right for you, fill out the form on this page to receive more information.
For immediate questions, call 716-633-4642