Esthetics Program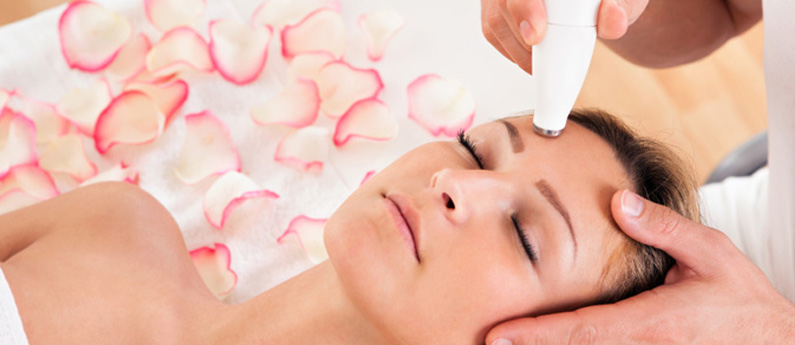 7 Month* Esthetics Career Training Program in Williamsville, NY
If you enjoy maintaining and enhancing the look of peoples' skin and would enjoy working in a sociable environment such as a salon or health spa, consider becoming a licensed Esthetician.
According to the Bureau of Labor Statistics, the Esthetics profession is projected to grow at 14% from 2016-2026, faster than the national average. The expected growth for this occupation may be due to the fact that many women and an increasing number of men are turning to skin care specialists to beautify their skin and reduce the effects of aging.
If you're thinking about taking Esthetics career training you probably have some questions. Get more info or Book a tour to make an informed decision about your possible future career.
Becoming a Skilled Professional Esthetician
Estheticians provide services that enhance the appearance of the face, neck, arms, legs, and shoulders using compounds or procedures. Those could include makeup, depilatories, tonics, lotions, waxes, sanding, tweezing and more. These procedures and/or compounds can be performed and/or applied manually, mechanically, chemically or electrically. Clearly, it takes a trained expert to perform esthetics techniques.
During the Esthetician program you'll learn:
Introduction to Esthetic Science
Introduction to Skin Care
Introduction to Make-up Techniques
Advanced Science & Machines
Intermediate Esthetic Techniques
Advanced Make-up Techniques
Advanced Body Services
Medical Esthetics
Life Skills for Business
At the end of each quarter, you'll participate in a clinic to demonstrate competence in the treatments and techniques that you learned from that previous session.
Career Opportunities
As a licensed Esthetician you can work in various settings, such as:
Personal care services
Be self-employed
Offices of physicians
Health and personal care stores
Traveler accommodation
There are many directions you can take Esthetics in. You could work in a health and beauty spa, go the medical esthetics route or work as a make-up artist or hair removal specialist. You could even become an entrepreneur and start your own business.
Hands-On Training with Real Clients
There's no better training than getting to practice procedures first-hand. That's why you'll have the opportunity to practice on real clients in the student clinic. Build your confidence; by the time you take your board examination, you'll feel assured in your abilities. To book an appointment click here.
Course Sequence
Courses are separated into three (3) ten-week quarters. All students will begin their coursework by taking Introduction to Esthetics Science, Introduction to Skin Care and Introduction to Makeup Techniques. Students will then complete additional classroom and hands-on requirements. The maximum student/faculty ratio for lectures is 8:1 in the first quarter and 24:1 in subsequent quarters.
Course Descriptions
The program consists of a series of courses that are designed to provide the student with the skills and knowledge needed for competency on the job. Total course training is 715 clock hours. A clock hour is defined as a minimum of 50 minutes of staff-supervised instruction. All course learning objectives remain the same regardless of whether the student takes them as a part-time or full-time student.
Flexible Schedules
At NYIE we understand that you have important obligations such as family and work. That's why we go the extra mile to accommodate your scheduling needs; offering our 4.5-hour long courses 3 times per day. Read on for more scheduling details.
New quarters begin approximately every ten weeks. NYIE reserves the right to add or cancel any class start date or section it deems necessary. Every consideration will be given to students, assisting in their enrollment in an alternate section or date, as enrollment space permits.
Tuition, Fees & Expenses for the Esthetics Program
Below you can find a breakdown of tuition fees, books and supplies, and other expenses. You can also read where to find the required books and supplies.
Tuition Breakdown

Tuition – $5,800 ($8.11 per clock hour)
Registration Fee* – $100 (non-refundable)
A background check for Erie County Resident** – $25.00(plus applicable NYS sales tax)
A background check for non-Erie County Resident** – $30.00(plus applicable NYS sales tax)
Books and Supplies** – the required book and supply package is estimated at $427.59 (plus applicable sales tax)

The prospective student's decision to attend the New York Institute of Esthetics should be based on career goals and interest in the program and not on the availability of financing. NYIE is committed to ensuring a student is not denied an education due to a lack of funding options; for students in need, in-house financial aid plans are available.

*Payments must be in the form of a check, money order, certified check or charge card. No cash will be accepted. Applicants will be charged $35 for any returned checks.

**The book package price is subject to change.
Bookstore

Bodyworks Emporium carries health-related books, muds, esthetic supplies, wall charts, oils, lotions, music, essential oils, and many other items. A full range of tables and professional equipment is available for purchase.

Phone: 716-633-4642

Bodyworks Emporium hours are
Monday 11:00 am – 4:00 pm
Tuesday thru Friday 10:00 am – 5:00 pm
Saturday – Sunday CLOSED
Is a Rewarding Career in Esthetics Right For You? Get More Info…
If you're interested in learning more about careers in Esthetics and exploring whether NYIE is right for you, fill out the form on this page to receive more information.
For immediate questions, call 716-633-4642

*Program length when completed in normal time